Corona Virus Update
Please read our Project Blog to see our response to Government advice.

The public activities of HPHA are on hold for the time being.
Welcome to the website of Hythe Pier Heritage Association (HPHA). This welcome page gives you an overview of the organisation. Using the menu, you may select other information, including the "Project Blog" that gives a report of progress.
The website has only recently been relaunched and as a result, the amount of information within it is being built. Check back often to see how we are getting on.
With your help and support we can deliver the community project and make a difference.
About HPHA
We are a new community business with charitable status. Our objectives are to secure the long-term future of the pier and its historic railway. We are currently in the planning phase of a project to protect, preserve, restore and redevelop the pier, associated buildings and the unique pier railway for public benefit.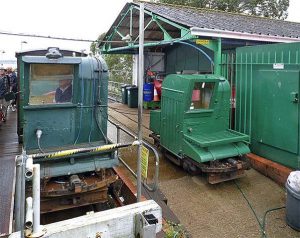 Finding the pier
The map alongside shows the location of the pier and ferry. Alternatively click on the button below to open an alternative map.
The postcode for the pier in Hythe (not the HPHA office) is SO45 6AG
The postcode for the ferry terminal in Southampton (Town Quay) is SO14 2AQ
Office Contact Details
Our office is not located at the pier. The contact details for the office are
The Grove, 25 St. John's Street, Hythe, SO45 6BZ
Phone Number: 023 8098 6480